November 15, 2019
This year's qualifying series for golfers seeking LPGA playing privileges for 2020 included an unfortunate rules violation that helped keep two players from reaching their goals.
During the sixth of eight rounds at Pinehurst earlier this month, Kendall Dye motioned to caddie Jacqueline Schram to find out what club Schram's player, Dewi Weber, was about to use on the par 3 17th hole. Schram signaled an 8-iron. Christina Kim, the third player in the group, saw what happened and reported the incident to LPGA officials.
The rules violation cost both Dye and Weber two penalty strokes – Dye for asking and Weber for her caddie's response.
On her Twitter account, Dye wrote that she had no idea her actions violated the rules. Kim also acknowledged it was an innocent mistake. However, the incident has caused some fairly heated commentary among golf fans and pundits.
Dye will recover from her mistake. There's also every reason to believe that other aspects of the veteran's career will overcome the fallout from this episode.
For example, Dye is an active participant in Hall of Fame golfer Betsy King's Golf Fore Africa charity. I spoke with the pleasant Oklahoman about her work with King's foundation during this spring's ShopRite LPGA Classic.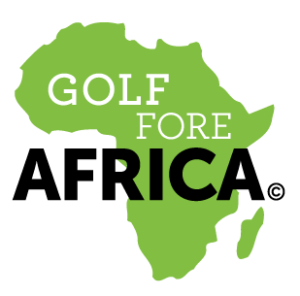 "Golf Fore Africa is Betsy King's foundation. She started about 2007 and I was able to go with her to Africa in 2015 and I've been again this past December. We use our golfing talents to raise money for clean water in Zambia. We're partnered with World Vision," Dye said. "We're doing a lot of great work over there."
Dye plays in two large LPGA pro-ams for the charity, in March in Arizona and in June in West Chester, NY. "We also have luncheons, we have clinics throughout the year, all over the country. It's a great foundation. Golf is such a charitable sport. We can use golf and pay it forward to those that don't even have access to clean water. It's girls that are having to do the work to go and get the water all day every day," Dye said.
She participates in every Golf Fore Africa event that she can. "I'm on the staff as a fundraiser and also on the Board. It's a large part of my life," Dye said.
"It's a great perspective," she continued. "I mean, in golf we're so fortunate to be able to play, we get to travel the world and we have so many perks, we meet so many wonderful people who, you know, they've been fortunate as well. The cool thing is we use our golf to then pay it forward and be able to give to people that literally walk fourteen hours a day to get nasty, dirty water and know it's killing them, and it does kill them, so it's the least we can do."
Dye's good friend and fellow LPGA veteran, Kristy McPherson, is also going through some personal troubles right now. Myrtle Beach Online reported on October 29 that McPherson was to undergo hip surgery to repair a torn labrum. The condition had been there for ten years, and repeated efforts at less invasive treatments were no longer effective.
I also spoke with McPherson last spring about her work with Golf Fore Africa.
"We raise money for clean water in Africa. Kendall's been twice over there and I went once with Betsy to Africa. We play a couple pro-ams a year for it, to raise money to get wells in villages over there," McPherson said.
"It's pretty cool what Betsy's doing. Betsy was a Hall of Famer on the golf course. She could have just as easily have said 'Okay I'm done with golf, I've worked hard my whole life, I'm going to chill and enjoy retirement' but instead she works harder with this charity than she did on the golf course," McPherson said.
"[Betsy] is a special person and she has a big heart. She asked me years ago if I'd play her charity event and I said yes and I've been playing two a year for her every year. She kept asking me to go to Africa and I never thought I would, but it's the best trip I've ever taken," McPherson added.
"We were there for ten days," she said. "We did five days in the villages and then we end[ed] with a safari. She was like, well you come all this way you might as well do a safari when you're over here. You kind of feel guilty after you're in the villages and you see they don't have clean water and they're getting water for the first time in their lives. You go to the village and then the safari and you feel a little bit guilty but while you're over there you've got to enjoy it there, too."
"It's pretty special what she's doing and I'm proud to be just a very small part of what she's doing," McPherson said.
For more information or to make your own donation to Golf Fore Africa, go to golfforeafrica.org.