December 1, 2023
Southern Delaware Golf Club's first open house is set for Dec. 9 from 10:00 a.m. to 2:00 p.m. at its property on South Rehoboth Boulevard in Milford.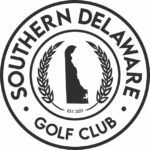 The public can take a tour and see the changes made in modernizing the old Shawnee Country Club, nine months into the new owner's renovation work. Big Oyster Brewery will be there with food and drinks as the local brewer prepares to open its new facility on the property.
Membership offers and club merchandise will be available for purchase that day. Winning the closest to the pin contest on the tenth hole earns one lucky golfer a year's membership.
Brockstedt commits to Notre Dame
Congratulations to Sawyer Brockstedt of Rehoboth Beach for her recent verbal commitment to the NCAA Division 1 Notre Dame golf team.
The Tower Hill junior honors student is currently ranked 99th by the American Junior Golf Association and 100th in the Junior Golf Scoreboard rankings. That record of consistent achievement generates a lot of interest.
About 50 college coaches reached out after the official June 15 limit for contacting high school juniors passed. An initial burst of emails and phone calls was joined by even more as the summer continued, especially when Brockstedt competed in the 2023 U.S. Women's Amateur and U.S. Junior Girls Championships.
Brockstedt talked to coaches at several schools, including Notre Dame head coach Caroline Ellis and assistant coach Kari Bellville. She visited the South Bend, IN campus in early October. 
"The campus is awesome. Once I went there, I knew that was the place for me," she said. "I absolutely loved the coaches and know two of the girls who are freshmen now on the golf team through junior golf. We played together on a couple AJGA tournaments. I knew they loved their first weeks there," she said. "One thing I loved is the women's team and the men's teams are super close. That was really attractive to me because I have a lot of friends on the [AJGA] boys' side."
"I definitely think I can be a big asset to their team and that's what I'm hoping for," she said.
The University's Warren Golf Course and the team's extensive on-campus practice facilities made an impression on her, as well as the school's academic reputation. "Notre Dame has the Mendoza College of Business which is a great business program," Brockstedt said.
Brockstedt made a point to thank her parents for all they have done: "They've been very instrumental." She also thanked her coaches, including Dr. Morris Pickens, John Dunigan, and Michael Hunt.
"It was really fun to go through the process. It's been exciting. I'm very grateful for everything golf has brought to me," she said.
Puma Apparel and Shoes: more bright, less bold
Orange is the first thing that comes mind when hearing "Puma golf clothes."
I have PGA Tour star Ricky Fowler to thank for that.
For years this popular golfer boldly strode the televised golf scene with his orange outfits, with thousands of young fans wearing the same stuff as their chosen hero.
However, Puma Apparel is beginning to go a little less bold, according to Puma staffer Chris McNeil at the 2023 PGA Show.
"We're evolving our brand perception," he said. "It's still bold and fun, but we wanted to introduce a little counterbalance – dial it down a bit."
He showed me Puma's new microprint polos, including the Mattr Fancy Plants style featuring a small flower/ivy look. McNeil said the customer they have in mind is someone who can wear the shirt twice a month without having his buddies openly comment on his second wearing.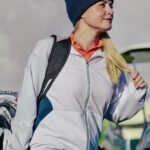 If you don't shout for attention, you are less likely to make a scene.
McNeil also showed me the new and smaller Puma logo, with the famous cat centered inside a roughly 1-inch-wide ring. With this understated decoration on the back centered below the neck, the chest area is freed up for club logos.
He also displayed the new Puma layering look for bad weather. The full layers can address cold, wind, and rain in that order, or in whatever mix the golfer needs for that day.
For Puma's shoe lines, the same move from bold to merely bright is carried forward. The popular Ignite Elevate line launched in March with an improved traction platform ($130 SRP). This edition features 200% more traction lugs in the spikeless design than prior models. With a one-year waterproof warranty, the shoe's exoshell comes with a TPU-fused cover to stop water infiltration. The new cover also wipes clean with a wet cloth.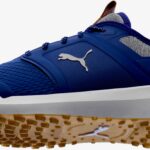 The Ignites come with either lacing or the company's disc system, and a wide (2E) size is available.
The higher-end Alphacat Nitro model is a "tour level spikeless" design ($160 SRP), which features dual materials for the soles. The middle sections use rubber for flexibility in movement. The TPU on the outside sole edges promote added stability during the swing. The change came in part because of the increasing number of golfers who wear the shoes on and off the course.